Suit Maturation - Marvel Comics, The Iron Manual, 1993, Page 28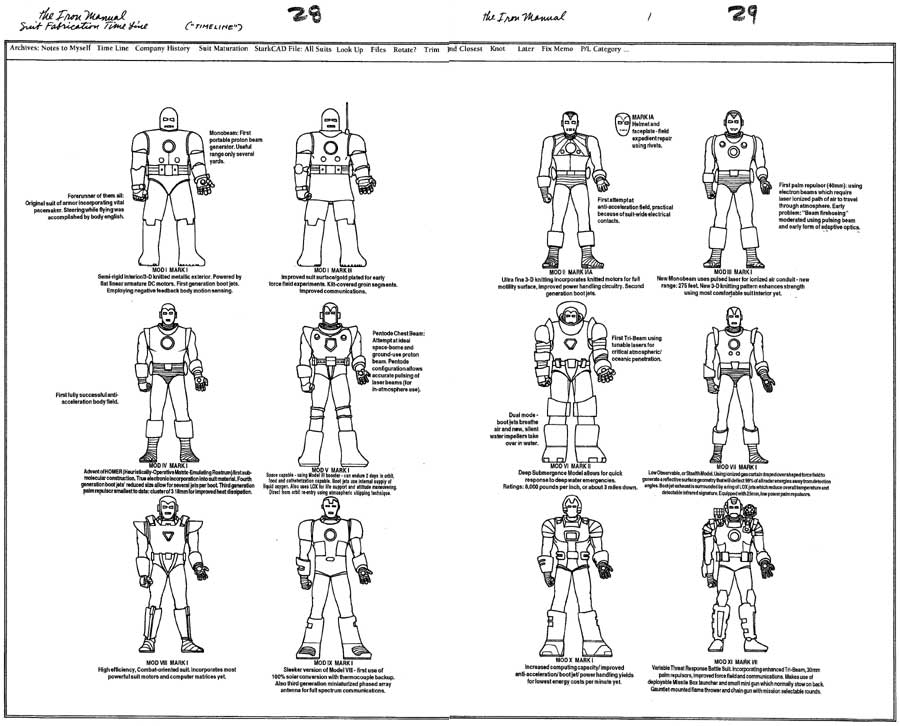 Suit Maturation - Marvel Comics, The Iron Manual, 1993, Page 28
From Iron Man's Iron Manual Page 28:
MOD X Mark I
Increased computing capacity/improved ant-acceleration/boot jet/power handling yeilds for lowest energy costs per minute yet.
| | |
| --- | --- |
| | Buy 2008 the Iron Manual Trade Paperback which includes the a reprint of the 1993 Iron Manual at mycomicshop.com |
This work is on this page as part of an online portfolio of my work. This work is copyrighted © to Marvel Comics. No infringement is intended and no one but the copyright holder may download these images or reproduce them in any way without the express permission of the copyright holder. Do not copy.