Gauntlet Mini Cannon MOD III - MK I - Marvel Comics, The Iron Manual, 1993, Page 25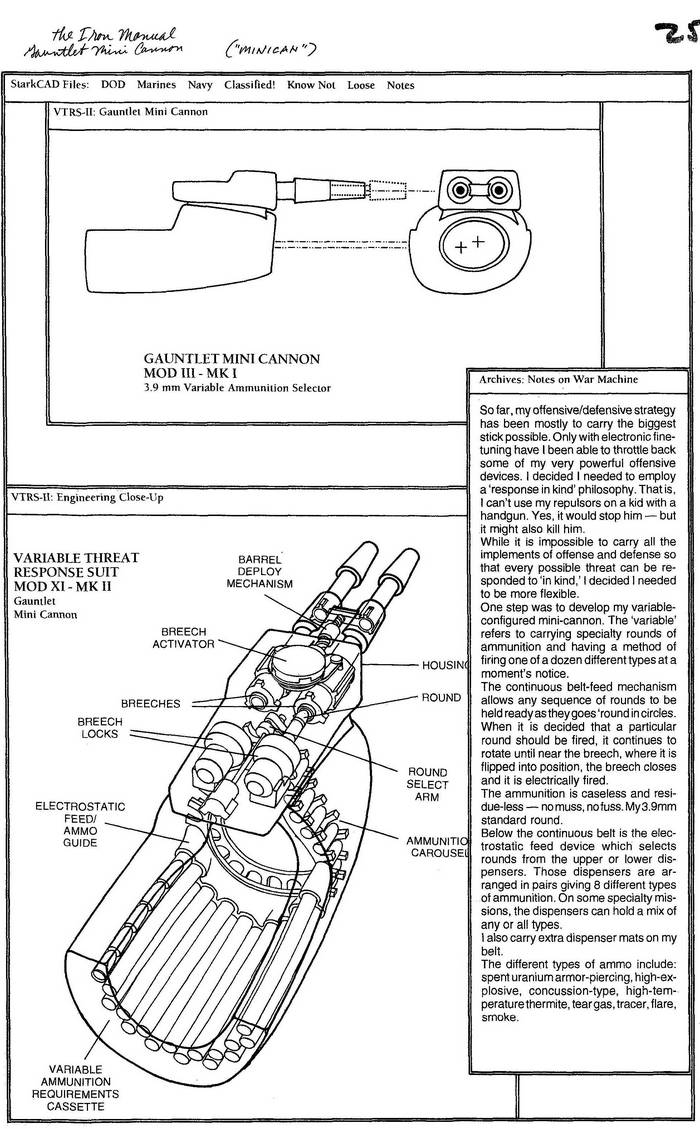 Gauntlet Mini Cannon MOD III - MK I - Marvel Comics, The Iron Manual, 1993, Page 25
From Iron Man's Iron Manual Page 25:
As the magazine revolves, rounds are fed into a high-speed round transfer device that positions the round in the chamber just as the bolt moves around it and detonates the charge. Since there is no case to eject, the action is very fast and since the entire weapon is computer controlled, one can select any rate of tire from one round per second up to 1,000.
| | |
| --- | --- |
| | Buy 2008 the Iron Manual Trade Paperback which includes the a reprint of the 1993 Iron Manual at mycomicshop.com |
This work is on this page as part of an online portfolio of my work. This work is copyrighted © to Marvel Comics. No infringement is intended and no one but the copyright holder may download these images or reproduce them in any way without the express permission of the copyright holder. Do not copy.